Posted by Jordan Winn on Jun 29th 2023
Are you ready to elevate your fireworks experience to new heights of excitement and awe? Get ready to ignite the night sky and create mesmerizing displays of light and color! In this article, we present our handpicked selection of the top 10 breathtaking artillery shells, guaranteed to make your celebrations unforgettable.
Best of Tako - 5" and 6" Shells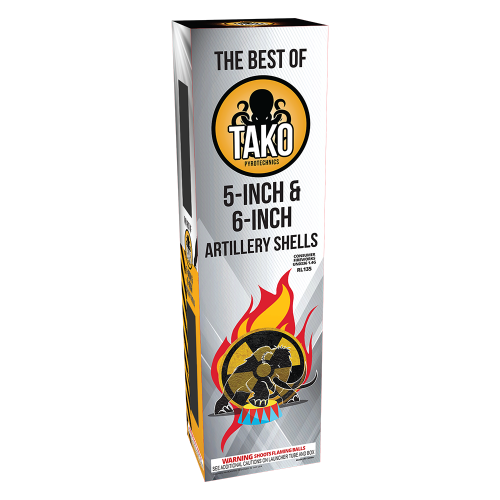 Unleash a barrage of awe-inspiring fireworks with the exclusive Tako Variety Pack. This exceptional package combines the very best of Tako's artillery shells, offering six shells each from RL131 5" Plutonium, RL132 5" Nishiki Bombs, RL133 6" Ring Master, and RL134 6" Mammoth.
Crafted with the highest quality materials, our Tako max-load canister shells provide the variety you crave with unmatched potency. Approved by thump junkies worldwide, these shells deliver beautiful effects that will light up the sky. Shop here!
5" Hellcat Cans (60-gram Canisters)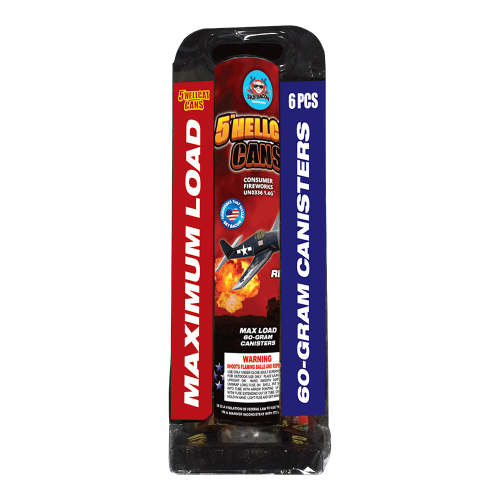 Talk about hard-hitting! Our best-selling canister shells from Sky Bacon fill the sky with sizzle and boom. Massive, maximum-load breaks make 5" Hellcat Cans a summer staple. Checkout our website to purchase!
5" Plutonium Shells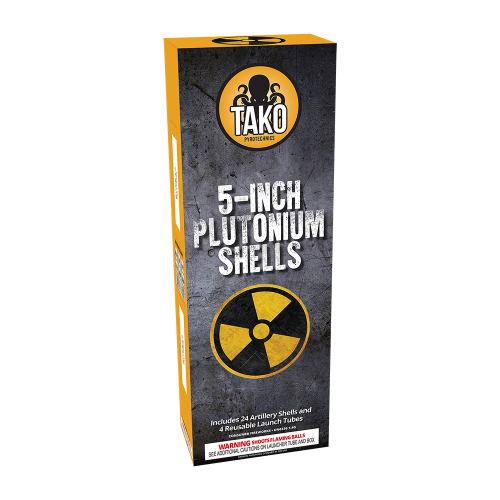 Prepare to be awestruck by our incredible 5" Plutonium Shells. These extraordinary shells pack a punch, unleashing an explosive display that will leave you spellbound. Witness the radiance as they deflagrate into a breathtaking spectacle, adorned with shimmering gold, silver, or red remnants that radiate an enchanting glow.
Smoke n Mirrors 1.75"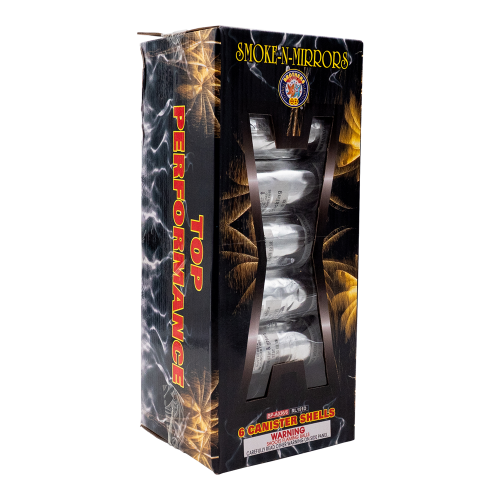 Smoke n Mirrors 1.75" packs a serious punch! Prepare to be dazzled as each 5" monster artillery shell unleashes a breathtaking spectacle. Experience the mesmerizing explosion, leaving behind a radiant aftermath of shimmering gold, captivating silver, or vibrant red radioactive remnants. Brace yourself for an unforgettable pyrotechnic experience unlike anything you've seen before!
Titanium Willow Shells - 5" Canister
The Titanium Willow Shells 5" Canister is a showstopper! These extraordinary shells are crafted to perfection, ensuring a mesmerizing performance that will leave you spellbound. Designed for maximum impact, their long-hanging effect adds an extra touch of elegance and grandeur. Get ready to ignite the sky with an awe-inspiring spectacle that will surpass all expectations!
Happy Face Artillery Shells 1.75" Ball Shells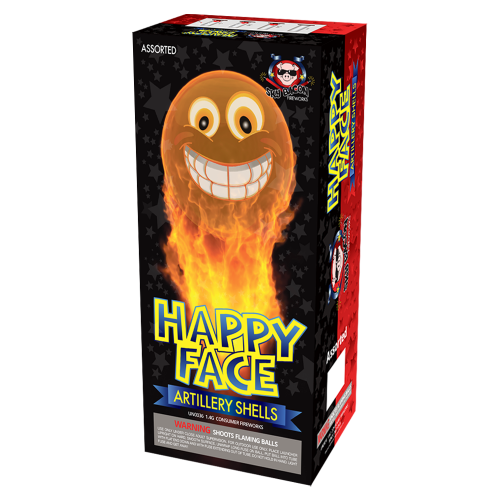 A family favorite! We love the opportunity to offer a variety of shells, including ones with pattern designs, for consumers. These ball shells are designed to create a captivating smiley face in the sky! You can purchase here!
Full Speed - 7" Canister Shells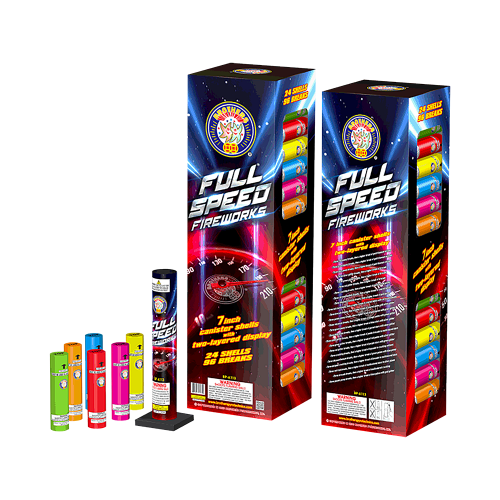 Prepare to be mesmerized by the extraordinary beauty and breathtaking effects of the Full Speed - 7" Canister Shells. These twenty-four canister shells each feature a TWO-LAYER design! Each pack comes with an assortment of 20 different effects, all listed in the product description.
Quest - 1.75" (12 Canister)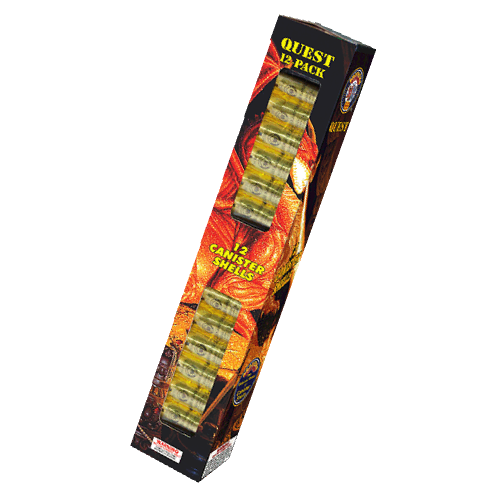 Quest canister shells from Brothers make our list nearly every year, and it's not hard to see why. These super-charged cans wrapped in gold offer an electrifying experience that will leave you and your audience in awe. They are the ultimate choice for those seeking a thrilling and unforgettable fireworks experience. Each canister shell is meticulously crafted to deliver maximum impact and a mesmerizing burst of colors that will light up the night sky.
Whether you're hosting a backyard party, celebrating a special occasion, or simply want to create magical moments, these shells will exceed your expectations. Shop now!
5" Supernova Cans Color-Changing (Bulk) - Pro Use Only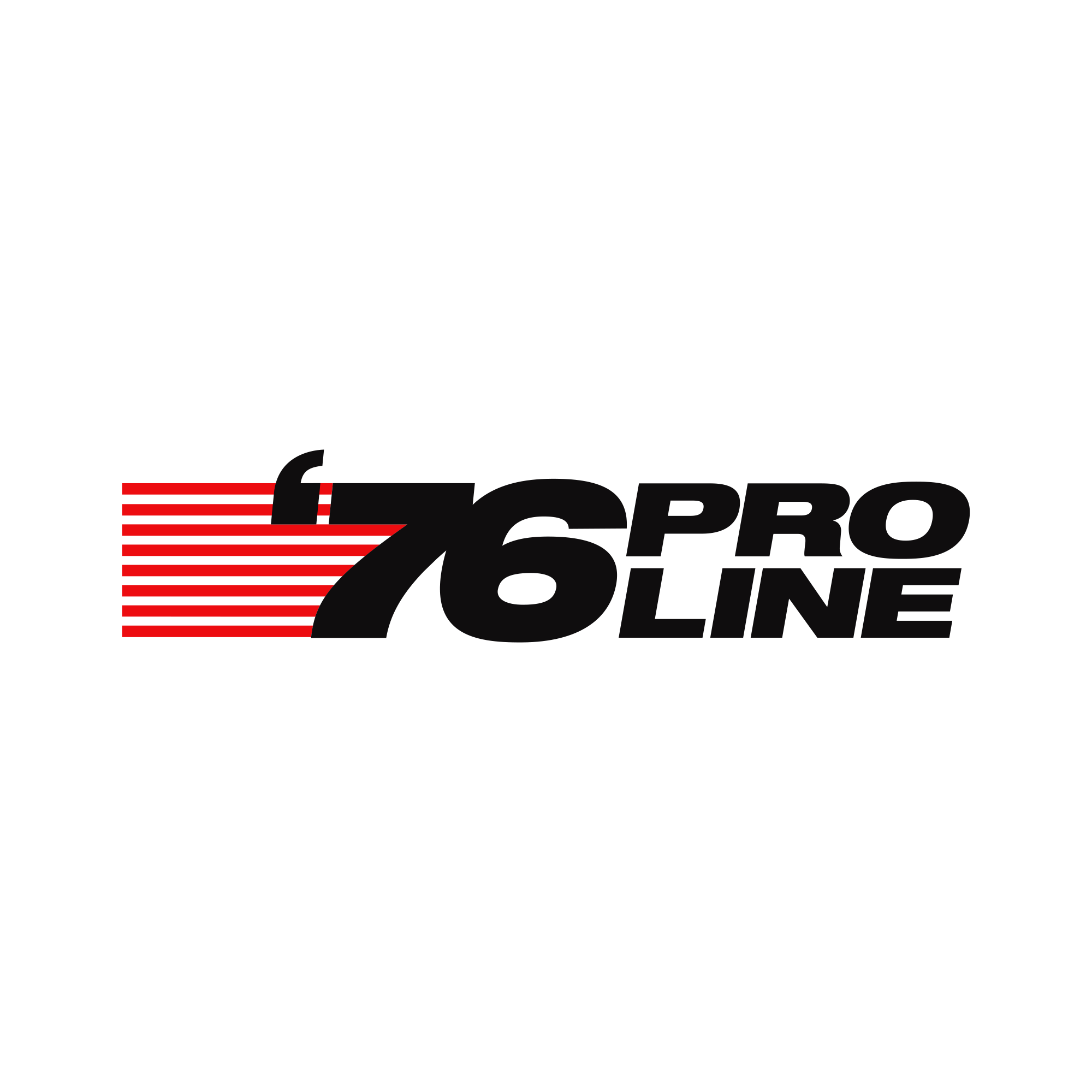 The brand-new 5" Color-Changing Supernova Cans Bulk Packs from 76 Pro Line are for professional use only, but for good reason. Elevate your pyrotechnic artistry to new heights with '76 Pro Line's fully-loaded, professional-grade canister shells. They are bulk packed with NO TUBES to save on freight cost & space. These explosive wonders are designed exclusively for those who demand nothing short of excellence.
VIDEO COMING SOON!!!!